Posted on
By Justin DeAndrasde
Posted in attic skate shop, blind bag, charizard, collectable, collectors, pikachu, pokemon, santa cruz skateboards, september 13th, skateboard deck, skateboards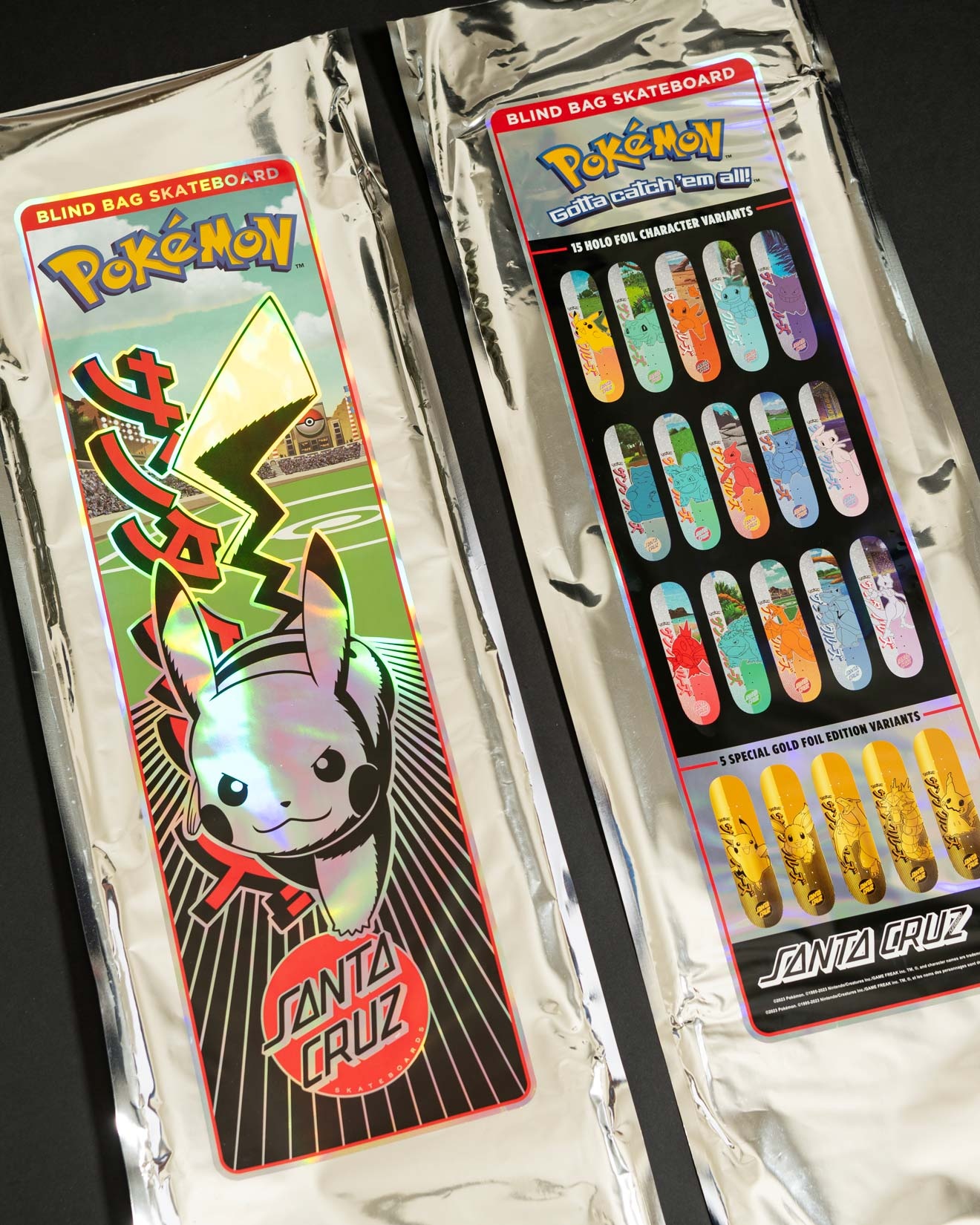 Each sealed blind bag contains one 8" randomly assorted variant skateboard featuring an iconic Pokémon character.
This includes 15 holo foil variants featuring a different character printed over silver prismatic rainbow glitter foil and silver metallic paint.
Plus, 5 special gold foil edition variants featuring black and metallic gold ink over metallic gold foil.