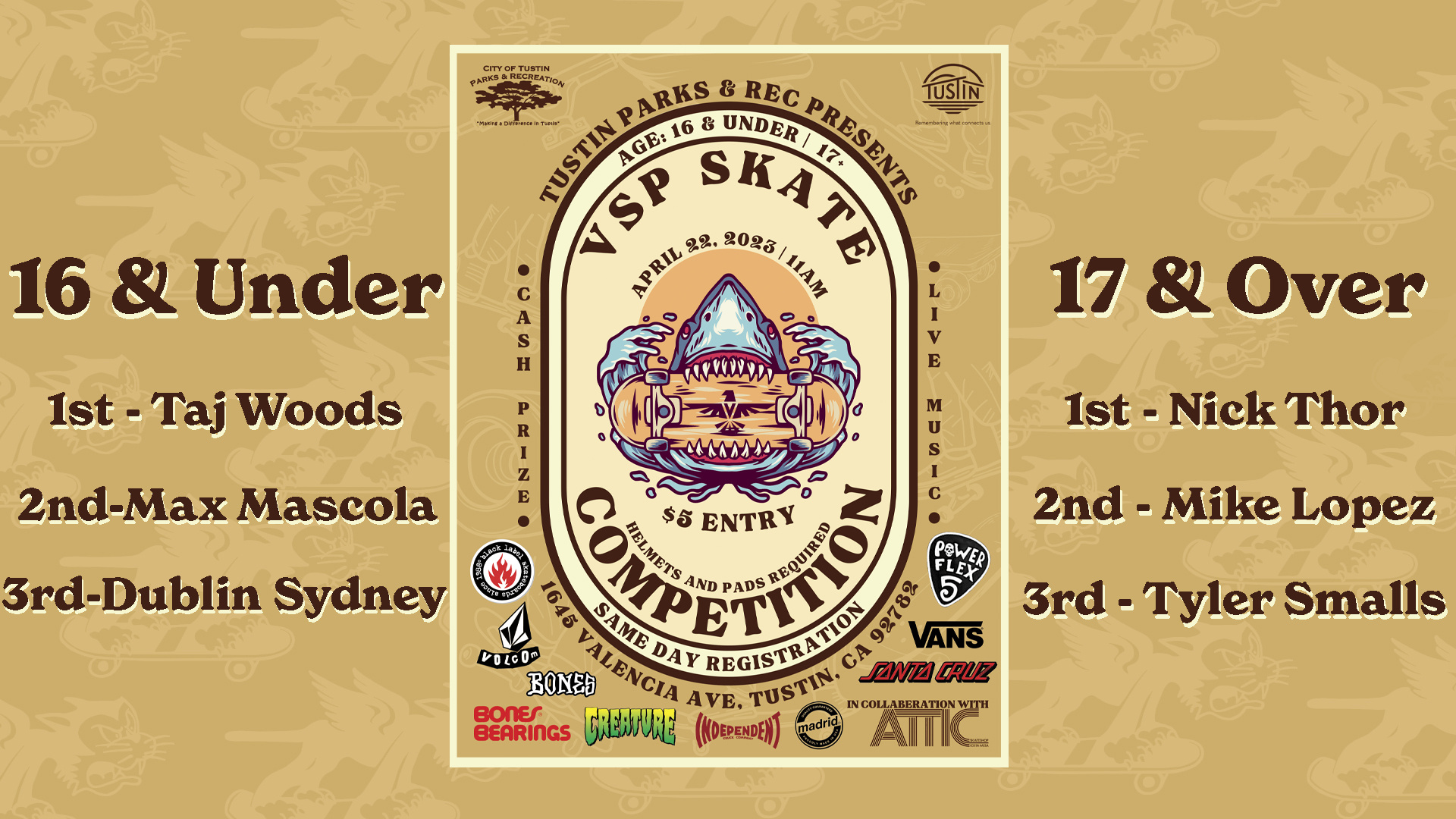 The City of Tustin and Attic Skate Shop teamed up to bring you The Endless Session II Skate Contest on April 22nd 2023 at Tustin Legacy Skatepark.
16 and Under and 17 and Over battled it out in two rounds to take home prize money and product for 1st 2nd and 3rd place. Sponsors included Black Label, Volcom, Vans, Independent, Santa Cruz, Creature, Bones and Madrid.
Special performance by Steve Alba with his band Powerflex 5 and an opening set by HB's Eighth Ball. Guest Pros Omar Hassan, Eric Dressen and Marty "Jinx" Jimenez were in attendance. Pro Judges Mike Berdis, Kevin Klemme and Daniel Yeager kept tally of all the tricks. This was a very special day for everyone involved and thank you to all of the skaters who came out to have fun!